Completed projects
PREMA
Energy efficient, primary production of manganese ferroalloys through the application of novel energy systems in the drying and pre-heating of furnace feed materials
Project duration: 2018 - 2022
Contract No.: 820561
Project Coordinator: SINTEF AS, Norwegia
Project website – https://www.spire2030.eu/prema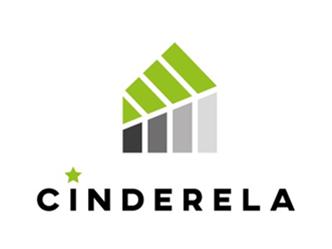 CINDERELA
New Circular Economy Business Model | for More Sustainable Urban Construction
Project duration: 2018-2022
Project Coordinatior: Zavod Za Gradbenistvo Slovenije, Słowenia
Contract No.: Horizon2020 776751
Project website – www.cinderela.eu
CICERONE

CIrCular Economy platfoRm for eurOpeaN priorities strategic agenda
Contract no. Horizon2020 - 820707

Project duration: 01.11.2018-31.10.2020
Project Coordinatior: EIT CLIMATE-KIC, Spain
CICERONE_ D.3.1 Strategic design of the platform
Project website – www.circ4life.eu
CIRC4Life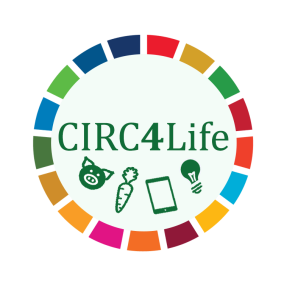 A circular economy approach for lifecycles of products & services
Contract no. Horizon2020 - 776503

Project duration: 01.05.2018-31.10.2021
Project Coordinatior: The Nottingham Trent University, Great Britain
Project website – www.circ4life.eu

---
INSPIRATION
Integrated Spatial Planning, Land Use and Soil Management Research Action
Contract no. Horizon2020 - 642372

Project duration: March 2015 - February 2018
Project Coordinatior: Umweltbundesamt, Germany
Project website – www.inspiration-h2020.eu
---
New_InnoNet
The Near-Zero European Waste Innovation Network
Contract no. Horizon2020 - 642231

Project duration: 2015-2017
Project Coordinator – PNO INNOVATION, Holandia

Project website – www.newinnonet.eu

---
PHYTO2ENERGY

Phytoremediation Driven Energy Crops Production on Heavy Metal Degraded Areas as Local Energy Carrier
Contract no. 610797

Project duration: 2014-2018
Project Coordinator – Institute for Ecology of Industrial Areas, Poland

Project website – www.phyto2energy.eu
---
DEMOCLOCK

Demonstration of a Cost Effective Medium Size Chemical Looping Combustion through Packed Beds Using S
olid Hydrocarbons as Fuel for Power Production with CO2 Capture
Contract no. ENER/FP7/268112
Project duration: 2011-2017
Project Coordinator – Sintef, Norway

Project website – www.sintef.no/Projectweb/DemoClock
---
THERMACO
Smart Thermal conductive Al MMC's by casting
Contract no. NMP2-SL-2013-608978
Project duration: 2013-2016
Project Coordinator – Chemnitz University of Technology, Germany
Project website – thermaco.eu

---
ISS- EWATUS
Integrated Support System for Efficient Water Usage and Resources Management
Contract no. 619228
Project duration: 2013-2016
Project Coordinator–University of Silesia in Katowice, Poland
---
IRCOW
nnovative Strategies for High-Grade Material Recovery from Construction and Demolition Waste
Contract no. 265212
Project duration: 2011-2014
Project Coordinator – Tecnalia Research & Innovation, Spain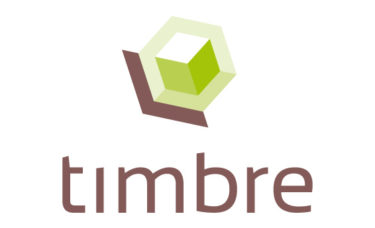 ---
TIMBRE
Tailored Improvement of Brownfield Regeneration in Europe
Contract no. 265364
Project duration: 2011-2014
Project Coordinator – Helmholtz Centre for Environmental Research – UFZ, Germany
Project website – www.timbre-project.eu
TIMBRE project brochure - Information System for Brownfield Regeneration
Technical guideline - TIMBRE Information System for Brownfield Regeneration
---
UP SOIL

Sustainable Soil Upgrading by Developing Cost-effective, Biogeochemical Remediation Approaches
Contract no. 226956
Project duration: 2009-2012
Project Coordinator – Tecnalia Research & Innovation, Spain
---
PREPARED
Enabling Changes
Contract no. 244232
Project duration: 2010-2014
Project Coordinator – KWR, Watercycle Research Institute, Netherlands
Project website – www.prepared-fp7.eu
Project report prepared by IETU - Prepared_Report on the demonstration in Gliwice of enhanced real-time measuring and forecasting technologies for combined sewer systems

---
BRIDGE
Sustainable Urban Planning Decision Support Accounting for Urban Metabolism
Contract no. 211345
Project duration: 2008-2011
Project Coordinator – Foundation for Research and Technology, Greece

---
ADVANCE ETV
Coordination action on Environmental Technology Verification ETV– Building a framework for international harmonisation
Contract no. 226842
Project duration: 2009-2012
Project Coordinator – DECHEMA, Germany

SALUTE4CE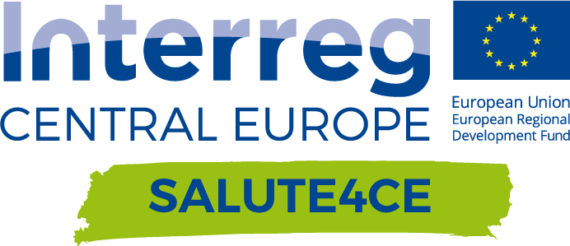 Integrated environmental management of SmALl Green Spots in FUncTional Urban ArEas following the idea of acupuncture
Contact no. INTERREG Central Europe Programme CE1472
Project duration: kwiecień 2019 – marzec 2022
Coordinator – The Institute for Ecology of Industrial Areas, Poland
---
HAZBREF

Identification of Hazardous Chemicals in the IED BREFs
Contact no. INTERREG BALTIC SEA REGION RO56
Project duration: 01.10.2017-31.01.2021
Coordinator – Finnish Environment Institute, Finland
LUMAT
Implementation of Sustainable Land Use in Integrated Environmental Management of Functional Urban Areas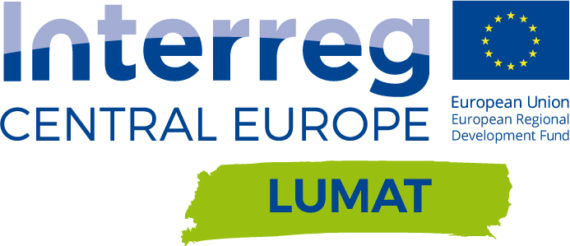 Contact no. INTERREG CE89
Project duration: 2016-2019
Coordinator – Instytut Ekologii Terenów Uprzemysłowionych, Poland
Specjal Issue of Lumat Newsletter - Investments
---
CIRCUSE

Circular flow land use management
Contract no. 2CE174P4
Project duration: 2010-2013
Project Coordinator – Institute for Ecology of Industrial Areas, Poland
CENTRAL EUROPE Programme
---
FOKS
Focus on Key Sources of Environmental Risks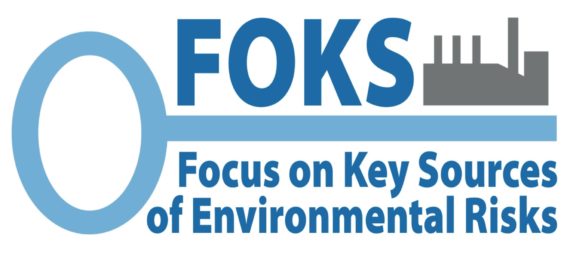 Contract no. 1CE02693
Project duration: 2008-2012
Project Coordinator – Main Mining Institute, Poland
CENTRAL EUROPE Programme
---
CLEANBORDER
Improvement of air quality at the Czech-Polish border
Contract no. Cz.3.22/1.2.00/08.0010406Sr3P0002
Project duration: 2008-2011
Project Coordinator – Technical University of Ostrawa, Czech Republic
Operational Programmes - "Poland - Czech Republic"
---
COHIBA

Control of hazardous substances in the Baltic Sea Region
Contract no. EWT (BSR) #012
Project duration: 2009-2012
Project Coordinator – Finish Environment Institute (SYKE), Finland
Operational Programmes - "Central Baltic"

CARE4WASTE
Caribbean European Union Research Alliance for Better Waste Management
Contract no. ELAC2015/T02-0776 ERANet-LAC
Project duration: 2017-2018
Coordinator – Fraunhofer, Germany
Project website – care4waste.net
---
BioSuck
Decision Support System on Optimised Waste Collection by Vacuum Technology with Simultaneous Production of Bioenergy from Wastes
Contract no. FP 7 ERANET SUSFOOD

Project duration: 2014-2017
Project Coordinator – Fraunhofer, Germany
---
---
UKRAINE
Sharing knowledge on the transition of coal regions - Study visits of stakeholders from Ukraine to Polish mining regions
Contract no. NFOŚiGW 1602/2020/Wn50/NE-ZS/D
Project duration: 10.2020 – 06.2023
Coordinator – The Institute for Ecology of Industrial Areas, Poland

The project was financed by the National Fund for Environmental Protection and Water Management on behalf of the Ministry of Climate and Environment
See the series of films "In the process of change - the transition experiences of the Silesian coal region" in three language versions (Polish, English and Ukrainian), that were produced as part of the project.
---
(KPST) NJTP
Development of National Just Transition Plan (NJTP) setting the framework for Territorial Just Transition Plans
Contract no. NFOŚiGW 1601/2020/Wn50/NE-ZS/D
Project duration: 21.09.2020-31.05.2021
Coordinator – The Institute for Ecology of Industrial Areas, Poland

The project was financed by the National Fund for Environmental Protection and Water Management on behalf of the Ministry of Climate and Environment
---
MISCOMAR

Miscanthus Biomass Options for Contaminated and Marginal Land: Quality, Quantity and Soil Interactions
Contract no. FACCE SURPLUS 652615

Project duration: 2016-2019
Coordinator – Instytut Ekologii Terenów Uprzemysłowionych, Poland

Project website – www.miscomar.eu
FACCE SURPLUS, polish part - NCBiR
---
EREK

European Resource Efficiency Knowledge Centre
Project duration: May 2017 - August 2019
Project Coordinator – Technopolis Group
Project website – www.resourceefficient.eu
European Commission
Brochure - EREK Network Charter
---
44MPA
Development of Plans for Adaptation to Climate Change in Cities with More Than 100 000 Inhabitants
Contract no. 1/2017/DZM

Project duration: 2016-2019
Project Coordinator – Institute for Environmental Protection - National Research Institute, Poland

Project website – 44mpa.pl/?lang=en
The European Union from the Cohesion Fund under the Operational Program Infrastructure and Environment and the state budget
---
Fir
FIR - Determination of Habitat Conditions and Vitality of Silver Fir (Abies Alba) with Recommendation of Areas Suitable for Its Cultivation in Silesian and Żywiec Beskids
Contract no. 99/2016/28/ZS/ek/D

Project duration: 2016-2018
Subcontracting
---
COAL
From Carboniferous to Open Eyed Arties on Landscape
Contranc no.: 2007-1069 / 001-001CTU COHANT

Project duration: 2007 - 2009
Project Coordinator: Stiftung Industriedenkmalpflege und Geschichtskultur, Germany
EU CULTURE PROGRAMME 2007-2013
---
MARQUIS
Multimodal Air Quality Information Service For General Public
Contract no. EDC 11258 MARQUIS 29162

Project duration: January 2005 - December 2006
Project Coordination – Fundació Universitat Pompeu Fabra, Hiszpania
European Union Programme e-Content
---

to top